Meet Brad Bartlett
---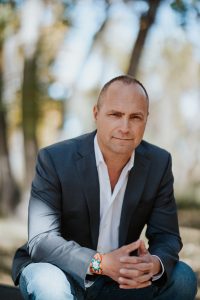 For over two decades, attorney Brad Bartlett has enjoyed a long, successful career as a litigator, legal and policy advisor, and professor and lecturer.
Brad's diverse array of clients have included private and publicly traded cannabis corporations, hemp farmers and manufactures, American Indian nations, medical doctors and therapists working with new psychedelic therapies, as well as rural and urban communities impacted by fossil energy extraction.
Brad has litigated a wide variety of cases from contract disputes to constitutional rights including litigating cases under most of our nation's bedrock environmental laws. Most recently, Brad successfully litigated cases upholding American Indian Tribes ability to cultivate and manufacture Cannabis sativa L. and injecting regulatory accountability into the largest coal production operation in the western U.S.
In addition to handling numerous administrative appeals, Brad's work has included Food and Drug Administration compliance matters, Drug Enforcement Administration licensing, as well as cannabis licensing at the state and tribal level.
Brad has also advised numerous American Indian nations on a diverse array of matters, working to uphold and defend tribal sovereignty and homeland.
In addition to his license to practice law in his home state of Colorado, Brad is admitted to practice in numerous U.S. Courts of Appeals, U.S. District Courts as well as state and tribal courts. Brad is an enrolled tribal member of the Sault Ste. Marie Band of Chippewa Indians of Michigan.